because every event is special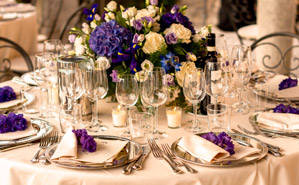 For your wedding, a company event or a special occasion, IL FIORISTA makes your dreams come true with beautiful flowers preparations.
The exclusive realizations are born from the needs and desires of the bride and the groom, helping them with the choices so that also the flower preparation will crown the most beautiful day of their life.
Preparations and decorations of churches, villas, restaurants and other locations
Study of colours and spaces
Choice of flowers and and essences with the newlyweds
Declination of the colour theme
Bouquet of the bride
Corsage and "bottoniere" for the bride and the bridesmaids
Always a nice present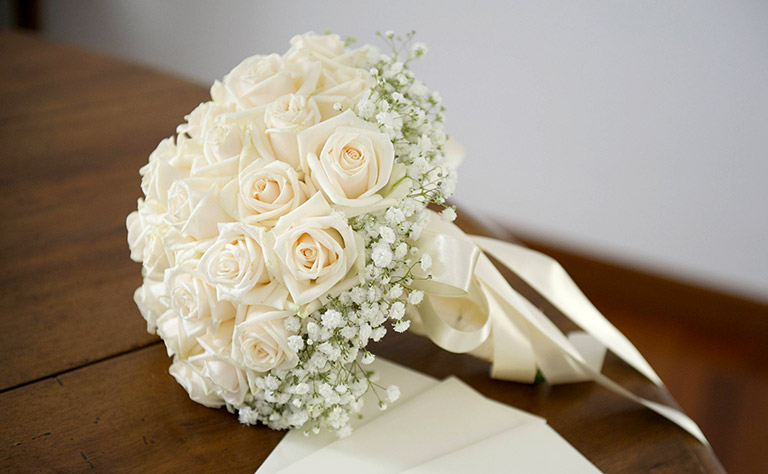 A bouquet of flowers is the distintive mark of the bride, but is also a nice gift, as a present but also for yourself. A bouquet is what gets you emotional, that makes you smile and that makes the eyes shine of who receive it. IL FIORISTA propose you the fragrances, you create the emotion.
We prepare it with seasonal flowers and essences for a natural experience
Coordinated with the dress of the bride
Studied in colours and defined in the details
To surprise with a gift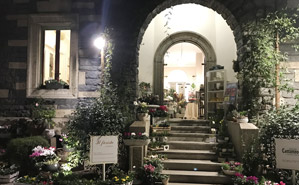 In our showroom you can find a great variety of accessories for you green corner, for a recurrence, or for a present for a person you love. IL FIORISTA helps you to choose from several possibilities chosen for every occasion.
home delivery – delivery by interflora – care of balconies and terraces – care of cemeteries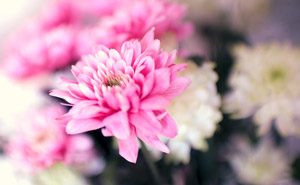 For everything you need linked with plants and flowers
home delivery: we deliver flowers and plants in Lecco city and surroundings
delivery by Interflora: we are part of the biggest National and International of home delivery for plants and flowers, everywhere and in few hours
care of balconies and terraces: we design and realize your green space, of every dimension, including irrigation and maintenance of the plant
care of cemeteries: we perform the service weekly or with different frequences as needed